a unique method for brand marketing with an impact
a unique method for brand marketing with an impact
Branding our rides is a unique way of marketing your event, creating a fantastic opportunity to get exposure at an event.
Banners can often go unnoticed, in these cases the problem comes down to poor placement of advertisement. However by putting your message on a focal point of your event, that moves, holds passengers and will be featured in many visitors images, videos and social media posts, you have created a highly impactful advertisement.
Each of our giant ferris wheels are set up with points to attach and secure these types of branding banners, allowing us to tailor the wheel to your specific brand, occasion or event.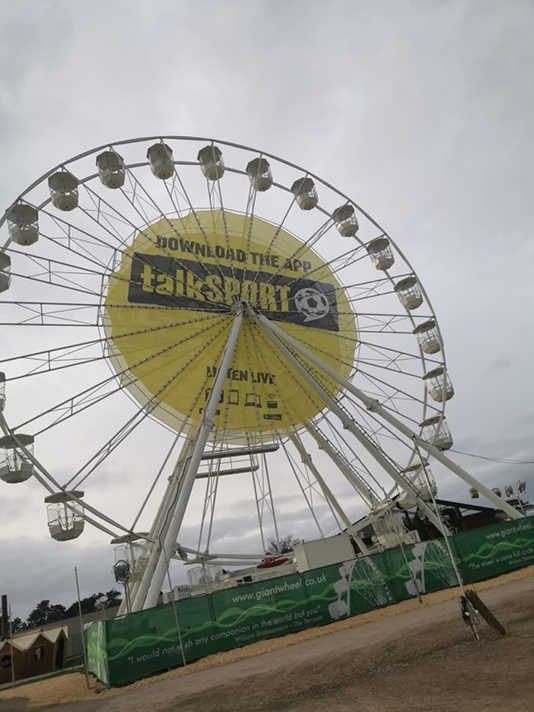 Giant Wheels UK, an instant landmark to your town, event or attraction
to hear more get in touch today
For more information regarding sponsorship & branding our ferris wheels for your next occasion or event get in touch today or fill out the form and a member of our team will get back to you as soon as possible.
for tailored sponsorship options for your brand, occasion or event